Len has lived an idyllic existence with his family in the shadow of the Fangs, the mountain created in the battle at the beginning of time between the all-powerful Wright and Livyat, the Mother of Serpents. His parents speak of that event in cryptic whispers, content to leave it in the past as they raise Len and his brother Sceg to adulthood. He has a home. His garden full of growing things. But he is restless. He wants to see, to explore, to make. The desire drives him, consumes him, leading him to other things. Resentment. Envy. Anger…
And on one fateful day he loses everything.
Now he is an outcast, driven from his home and condemned to wander the wastes and deserts of his world, alone but for the unwanted protection of a forbidding guardian spirit. Journeying he knows not where under a curse he knows not how to lift…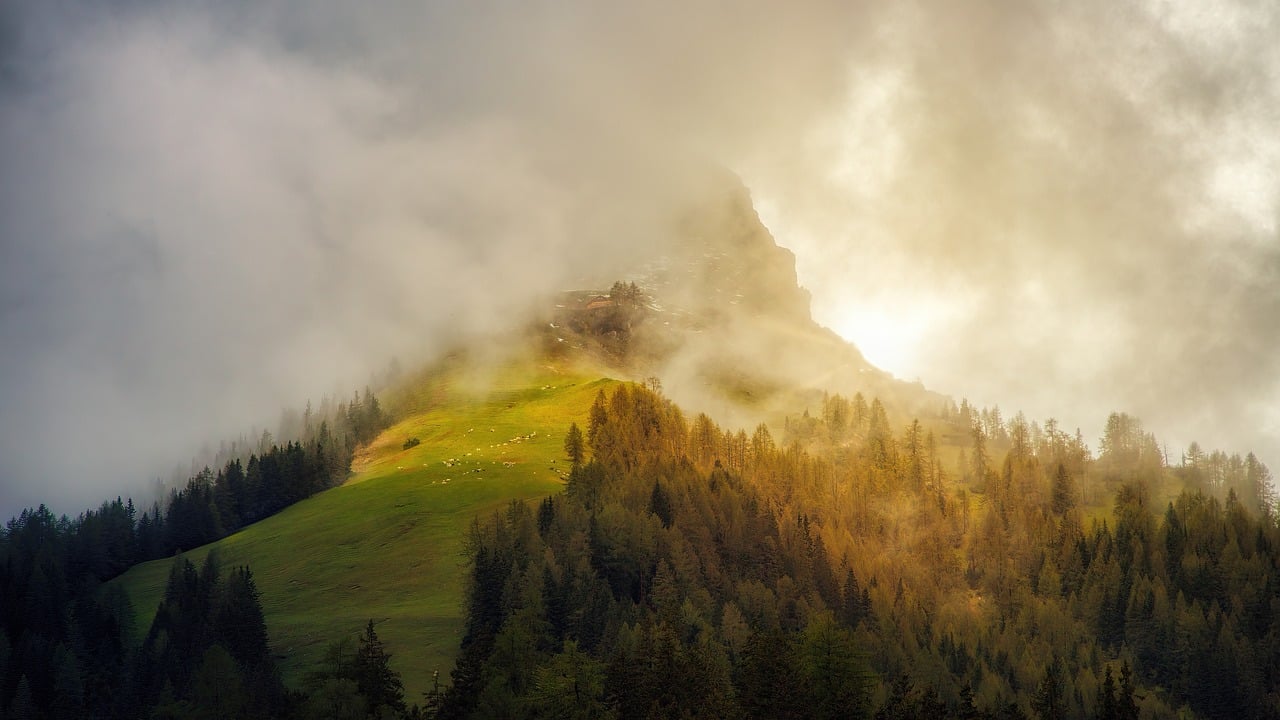 Dustsong: Len the Wanderer is a quick, enjoyable read that I would describe as a fantasy adaptation of the Genesis account of Cain and Abel with slight Legend of Zelda overtones. The narrative, dialogue and characters also have a rustic, quasi-Scottish feel to them that many readers will find charming. This story also forms a prologue to a larger saga and contains hints throughout to a larger world still waiting to be explored–I would refer readers of this book to "Songs of the Vaporous Realms" on Kindle Vella to continue the story.
The narrative follows the Genesis account quite closely, but I found the protagonist well-characterized and relatable. The author does a good job of taking us inside his head and portraying the psychological dynamics of guilt–at times I even thought of Dostoevsky's Crime and Punishment. Another thing that stood out to me was his obsession with his own performance and "mistakes," which is a poignant theme for anyone who has struggled with things like scrupulosity.
I also enjoyed the "anti-hero" character arc that unfolded as the protagonist adapted to his new circumstances, going from an outcast to a leader. At the same time, it's clear that his story is not over, with his future still uncertain albeit hopeful. While not all the threads have been resolved at the end, a good foundation is laid for continuing the narrative in subsequent volumes.
This book contains no profanity. There is one major scene of violence and some subsequent lesser ones, none of which are overly graphic. There is also no sexual content, with one budding romance that remains platonic.
Content Ratings:
Heat: No sexual content and one budding romance that remains platonic.
Profanity: None.
Violence: One major scene of violence when the protagonist murders his own brother. There are several lesser ones thereafter, none of which are overly graphic.
Genre: Fantasy.
Age recommendation: 16 and up due to violence and portrayal of fratricide.
Availability: This book is available on Amazon.
Reviewed by A.K. Preston
A.K. Preston is the author of The Gevaudan Project, and has published short stories in The Unseen Anthology and The Untold Podcast. You can find him at his website, AKPreston.com. In his spare time, he likes to read classic literature, history, and speculative fiction of all types.